Sex Crimes Defense Attorney in Santa Monica, California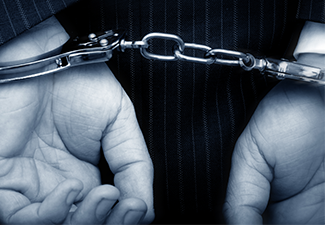 A sex crime accusation and conviction can jeopardize someone's reputation, quality of life, career, and future opportunities. With everything on the line, it is natural to feel scared and overwhelmed if you find yourself in a similar position, whether you
In the state of California, an individual could be facing sex crimes charges for committing an offense relating to unlawful sexual activity or conduct. These include sexual battery, lewd conduct, rape, child pornography, statutory rape, and indecent exposure.
If you have been arrested and charged with a sex-related crime, retaining a highly-skilled California criminal defense attorney is paramount to help build your defense. With over 20 years of courtroom experience, Attorney Victoria Clemans has the skill and diligence to defend and represent clients in their sex crimes cases. She will fight aggressively to uphold your freedom, refute the allegations against you with factual evidence, and improve your chances of a brighter tomorrow.
The Law Offices of Victoria Clemans is proud to serve clients in Santa Monica, California, and surrounding areas throughout Los Angeles County.
California Sex-Related Crimes
Sex crimes involve various offenses relating to unlawful sexual contact, illicit sexual activities, and non-consensual sexual acts which the state courts can prosecute. Understanding these offenses can help people avoid ignorantly offending or perpetrators understand expectations.
Sexual Assault or Sexual Battery
According to California laws, a person may be charged with sexual assault or sexual battery for touching someone else's intimate part against the person's will and for the purposes of sexual arousal, abuse, or gratification.
Rape
Under California law, a person may be facing rape charges for using force, fraud, or threats of force to have non-consensual sexual intercourse with another person.
Lewd Conduct
A person may be charged with lewd conduct for touching their own or another person's genitals, buttocks, or a female breast to annoy others or for sexual gratification.
Indecent Exposure
In California, indecent exposure occurs when a person willfully, intentionally, or deliberately exposes their naked body or genitals to another person in public, even when the person finds it offensive or annoying.
Possession of Child Pornography
According to California law, it is a crime to possess, print, send, duplicate, advertise, or transport child pornography. State laws also prohibit persuading or hiring minors to participate in making pornographic content.
Statutory Rape
Statutory rape involves sexual intercourse with a minor. In California, anyone under the age of 18 (17 or younger) is unable to consent to sexual activity. Therefore, sexual activity with a minor will be considered statutory rape, regardless of whether it was consensual or instigated by the minor. The only condition is if they have been legally married.
If you or someone close to you were recently arrested or indicted for a sex crime, you need to get in touch with a knowledgeable criminal defense attorney right away. Your legal counsel review all of the fact of your case, help establish consent as your defense or strategize an effective defense in pursuit of the most favorable outcome for your unique situation.
Defining Consent
According to California statutes, consent means a person positively agrees to partake in an activity of their free will. Generally, the person giving consent must act voluntarily and freely. Also, they must understand the nature or type of activity they are giving consent to.
The age of consent is 18 years. Because of this, anyone under the age of 18 cannot give consent. Also, even if someone is 18 years or older, they need to be of sound mind (not incapacitated in any way, including being drunk, high, or asleep. Thus, a person may be arrested and charged with a sex crime for engaging in a non-consensual sexual act or intercourse.
Registering as a Sex Offender
In California, defendants who are convicted of certain sex crimes must register as sex offenders with a local law enforcement agency. The individual must register:
Every year within five days of their birthday.

Within five days of relocating to a new place or changing residence.
Additionally, California's sex offender registry operates using a three-tiered system.
Tier one. Some examples of tier one sex crimes misdemeanor sexual battery, sodomy, oral copulation, or indecent exposure. A possible consequence of this requires sex offender registration for at least ten (10) years.

Tier two. Examples of sex crimes include incest, lewdness, oral copulation with a minor below 14 years, or sodomy with a minor below 14 years. The offender will need to register as a sex offender for at least 20 years.

Tier three. Rape, sex trafficking, felony sexual battery, or sex crimes against minors below ten years are some of the offenses included. An offender has to register as a sex offender for life.
Essentially, failure to register as a sex offender or update your registry in California may result in additional felony charges. A knowledgeable California sex crimes defense attorney can enlighten you about the penalties of a sex crime charge and help build your best defenses.
Possible Penalties
In California, a defendant convicted of a sex-related crime may be facing any of these penalties and consequences:
Hefty fines

Lengthy prison sentence

A criminal record or history

Mandatory registration as a sex offender

Loss of social prospects and personal freedom

Loss of gun ownership or gun carry rights

Increased difficulty in getting employment or housing

Increased difficulty in getting government assistance or public benefits

Loss of university acceptance or scholarships
A seasoned attorney can investigate every surrounding detail of your case comprehensively and strategize a solid defense to help you avoid the severe penalties and consequences of a sex crime conviction.
How Legal Counsel Can Help
Defending your sex crimes allegations without reliable representation and guidance could expose you to the risks of suffering the maximum penalties. If convicted, you may face devastating penalties, including lengthy incarceration, massive fines, a criminal record, mandatory sex offender registration, and other life-altering ramifications. Therefore, when arrested for a sex offense, you need to hire a strategic criminal defense lawyer immediately for proper guidance and to protect your rights.
Attorney Victoria Clemans has devoted her career to handling criminal cases and protecting individuals facing sex crime charges from the worst possible punishments. With her in-depth legal understanding, she can help you navigate the California criminal justice system and make sure you're given fair treatment. Attorney Victoria Clemans will continue fighting on your side to establish your innocence and make sure those allegations don't ruin your life.
Sex Crimes Defense Attorney Serving Santa Monica, California
Facing sex crime accusations can be terrifying. Don't face them alone. Contact the Law Offices of Victoria Clemans today to schedule a simple case evaluation. Attorney Victoria Clemans can offer you the experienced legal guidance and skilled representation you need to fight your charges. The firm proudly represents clients in Santa Monica and throughout Los Angeles County, California.